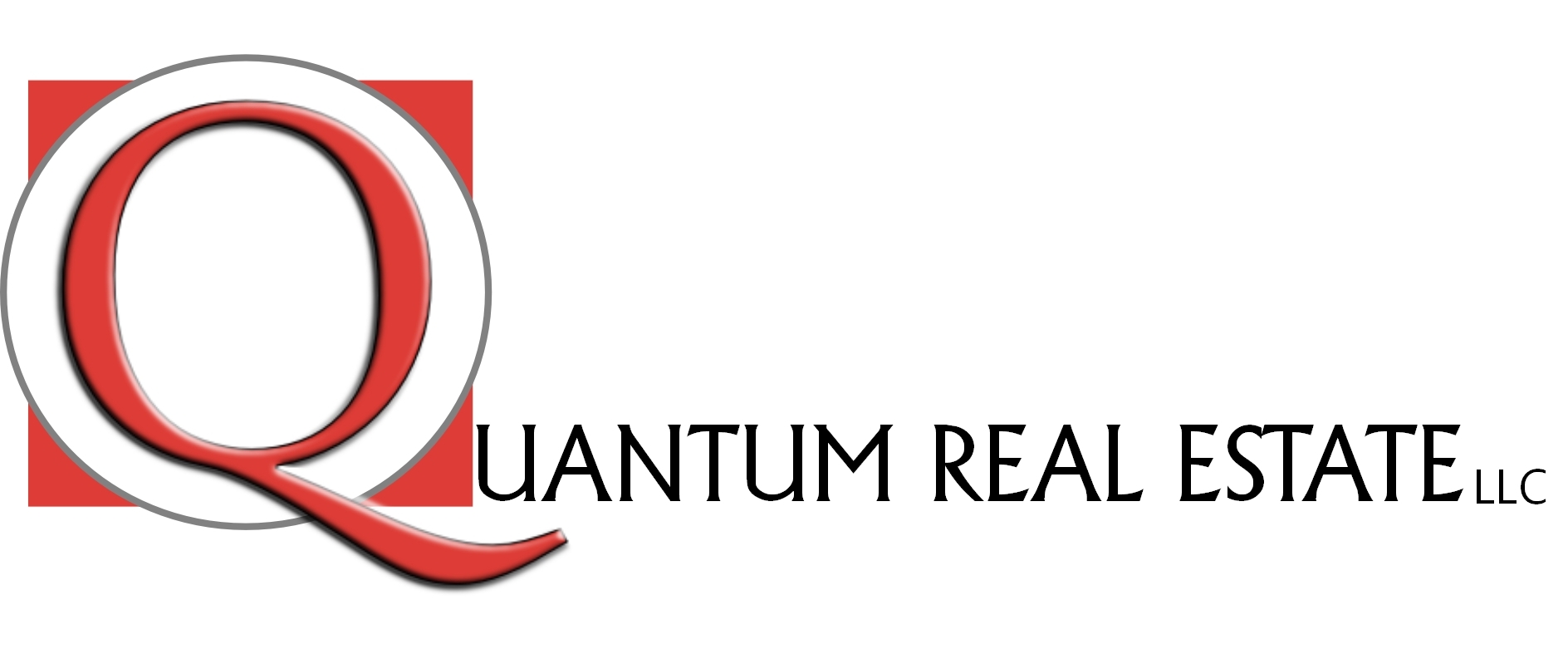 "The way I do business today is dramatically different compared to other years. I see more internet-based real estate activity than ever, and there are no real estate mentors that have crossed this path before. For those of us that choose to take the time to explore, we are our own mentors."
Bonnie David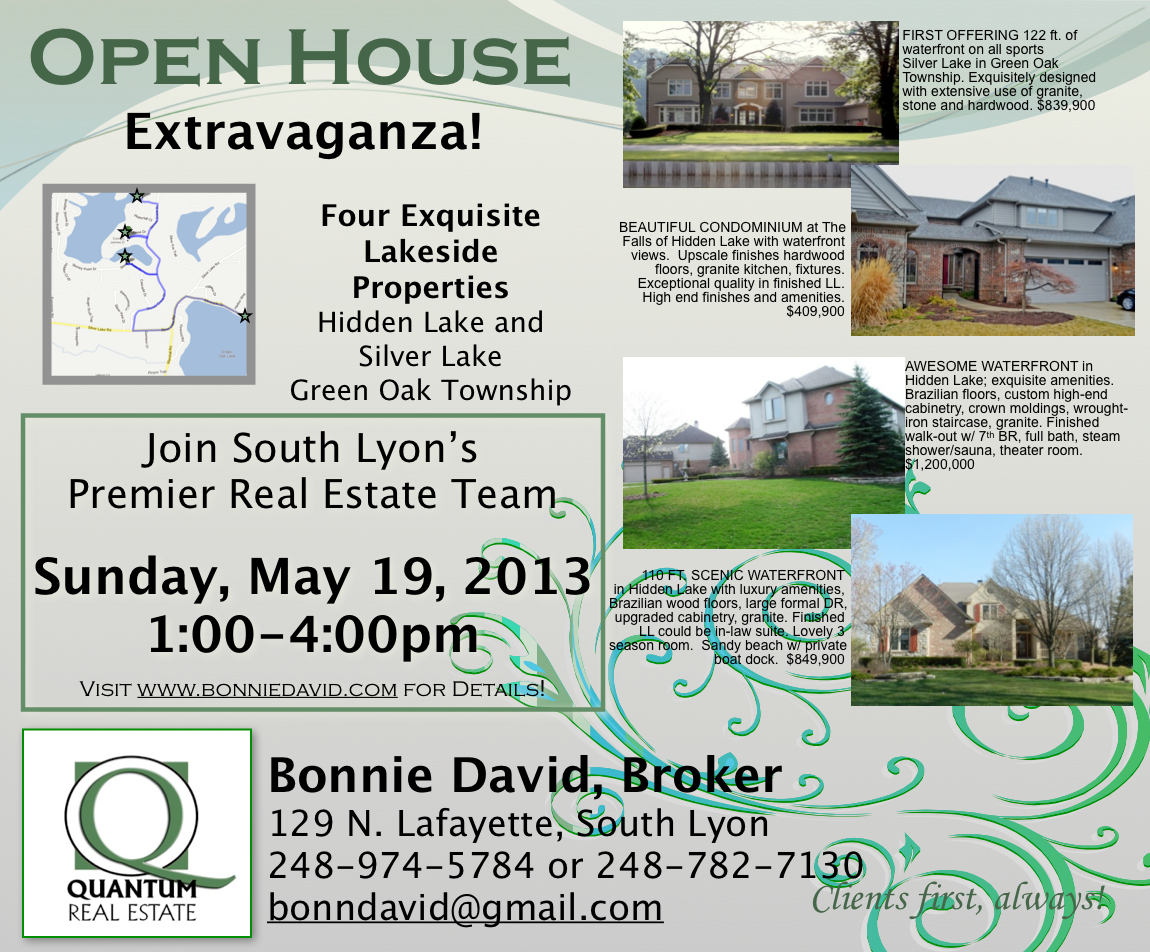 Map your route to see these beautiful homes!
Are you tired of loosing out on the home buying process? If so, you owe it to yourself to read an article just published by Bonnie David on how to get your accepted in today's hot real estate market. Bonnie deals with multiple offers every day from a seller's viewpoint and decided it would be a good idea to share what really goes on during the offer process. Here it hands on, from someone working in real estate as a dedicated broker. Click HERE to request more information.
This is your source for useful information designed to help you buy or sell a home more effectively in the South Lyon, New Hudson, Brighton, Whitmore Lake, Pinckney, Milford, Howell and surrounding areas. From information on the local community, to advice about finding a mortgage or preparing your home to sell, it's all available here on BonnieDavid.com. Bonnie's office is in the heart of downtown South Lyo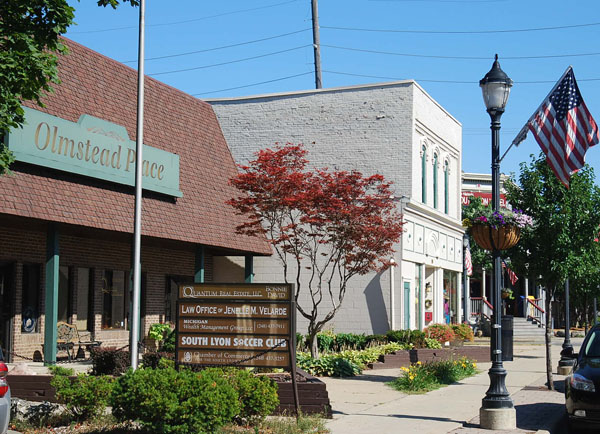 n at Quantum Real Estate, LLC.,Mortgage Debt Relief Program We are located between Kathleen's and the South Lyon Area Chamber of Commerce and directly across the street from Tenpenny Furniture.
You can search for your ideal home by viewing current listings with detailed descriptions and photos. Or you can get help determining the value of your home by requesting a report that includes the prices of similar homes that recently sold or are currently for sale in the South Lyon, New Hudson, Brighton and the surrounding areas.
Bonnie David has the experience and knowledge to help in South Lyon Real Estate, South Lyon Short Sales, South Lyon Bank Owned Homes, South Lyon Foreclosures, South Lyon Short Sales and all South Lyon Featured Homes and surrounding areas. Bonnie David is your #1 South Lyon Real Estate Agent.
So whether you're buying or selling, feel free to contact me and I will be happy to help you with all your real estate needs. See below a list of communities and subdivisions we service in the South Lyon Real Estate market.
Click HERE to start searching for your new home!
Want the latest South Lyon area Real Estate news?
For information on the South Lyon Community School District, click here.
---
At Quantum Real Estate, Bonnie David and her team have serviced the South Lyon area for many years resulting an extremely high customer satisfaction index. The communities and subdivisions served within Oakland, Livingston and Washtenaw counties include South Lyon, Green Oak Township, Lyon Township, Ann Lynn Meadows, Oakwood Meadows, Floros Farms, Carriage Club, Elkow Farms, Parkwoods, Cobblestone Village, Oak Creek Village, Pembrooke Crosssing, Trotter's Pointe, Lyon Trail, Salem Farms, Windcrest, Hornbrook Estates, Nichwagh Lake, Greenock Hills, Limeklin, Tanglewood, Martindale Meadows, Martindale Manor, Lakeside Estates, Eagle Cove, Evergreen Pond, Cedar Ridge, Country Land Estates, Eagle Heights, Newman Farms, Hidden Timbers, Winding Creek and more.