Mortgage Information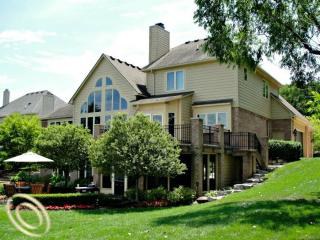 If you're like most buyers, a home is the most expensive purchase you'll ever make, and you'll likely need some form of financing.

There are many lending institutions that offer a variety of mortgage products. Financing options and rates can vary widely, so it is important to do your research and shop around to ensure you get the mortgage that best meets your needs at the best price.

We would be happy to refer you to some very good mortgage contacts we have in this area, or to help you in any other way we can to secure the best possible rate for your home purchase.



Use the mortgage calculators below to assist you in making some decisions around financing your new home.
Mortgage Qualification Calculator
This calculator will help you determine how much money you qualify to borrow. The results are informal. You will be subject to a credit approval from your financial institution taking into consideration existing debt load, amount of down payment, income and other variables.
Mortgage Payment Calculator & Amortization Table
This calculator will help you determine what your mortgage payments will be based on purchase price, interest rate and mortgage term, as well as other factors. The amortization table shows what the interest and principal payments will be over the term of the mortgage.
This calculator will help estimate your taxes based on were you are looking to buy and the value of the home your in the market to purchase.
---
We have been able to surround ourselves with great and knowledgable people over the years. One of our local financial experts has given us the heads up on some great news involving FHA.
Effective August 15, 2013 the Federal Housing Administration (FHA) introduced the "Back To Work - Extenuating Circumstances Program". This program was developed to provide a second chance for mortgage applicants who have experienced a financial hardship. No longer do the traditional waiting periods apply for the following derogatory events
Pre-foreclosure sales
Short sales
Deed-in-lieu
Foreclosure
Chapter 7 bankruptcy
Chapter 13 bankruptcy
Loan modification
Forbearance agreements
Simply put there is no timeline from when you as the mortgage applicant can apply / qualify for a new FHA mortgage as it pertains to refinancing your current loan after one of the derogatory events occur. For a purchase the timeline has been reduced to a (1) year waiting period for all of the above.
It applies to all First time, repeat, 203K construction mortgage applicants. Rates for the program are the same as traditional FHA mortgages. There are NO additional fees or an increase in rate as a result of qualifying under the program.
To qualify you will need to provide proof of the following (4) things
- You experienced one of the derogatory events listed above
- Demonstrate a full recovery from the event
- Show that your household income declined by 20% or more for a period of at least (6) months and it coincided with the derogatory event
- Complete housing counseling prior to the closing
The FHA "Back To Work - Extenuating Circumstances" program ends September 20, 2016.
For more information on this and the general real estate climate, call 248-782-7130 today!